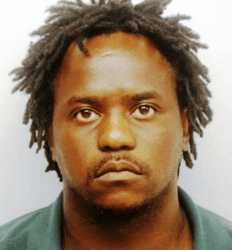 Two Jasper County defendants in separate and unrelated cases waived their right to bond Friday.
Devon Dontray Dunham, 28, of Hardeeville, charged with murder, possession of a weapon during the commission of a violent crime and possession of a weapon by a convicted felon, appeared briefly before Circuit Court Judge Carmen Mullen.
Dunham, who is accused of shooting and killing 77-year-old Ernest Martin Stevens on Aug. 10, will remain jailed at the Jasper County Detention Center in Ridgeland, according to Solicitor Duffie Stone. Dunham's case is expected to be presented to a Jasper County grand jury in November.
Wayland Yoder Brown, 74, of Baltimore, Md., also briefly appeared in court Friday. A Jasper County grand jury has already indicted Brown on nine counts of criminal sexual conduct with a minor.
In addition to waiving his right to bond, Brown waived the reading of the indictments in open court. Brown, a former Catholic priest from Savannah, is accused of sexually abusing two school-aged boys in the late 1970s and 1980s in various places in Jasper County.
As the prosecution prepares Brown's case for trial, Brown too will remained housed at the Jasper County Detention Center.
Charges against each defendant are accusation and all defendants are presumed innocent until and unless proven guilty.